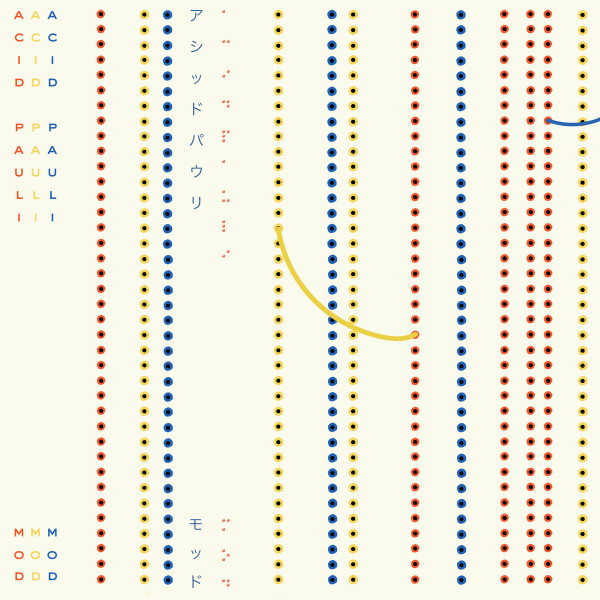 Product Description
"Basically my albums have developed into my personal field of experimentation" says Martin Gretschmann aka Acid Pauli. Known primarily for his psychedelic, leftfield club sounds that weave between slo-mo beats and deep burners, his EPs, remixes and collaborations have generally been more focused on the dancefloor. With his latest album, MOD (his third full-length released on his own Ouïe label), Gretschmann goes in a tangential direction, drawing inspiration from modular synthesis and the scene that has flourished around it over the last years. The result is an album produced almost entirely with modular systems, inspired by the possibilities and restrictions of carefully shepherding machines that sing to themselves.
"I know a lot of people who somehow found themselves and electronic music in a boring dead-end alley, and who have now found completely new worlds through modules", he explains. Experimental as MOD may be, it certainly isn't 'difficult' or inaccessible – or as someone put it, the nine tracks here are "soft, elegant, fluent, dreamy – the tracks achieve the effect of space-time morphing – magical states".
The album is best heard as one continuous piece, allowing it to unfold its delights gently. Most of the tracks were recorded live in one take – often with Gretschmann recording up to 10 different versions before choosing the final piece.
The album's artwork perfectly reflects these sounds within – created by musician and artist Billy Caso. Each track is also accompanied by a minimalist video, created with a device from this modular world – the "Vidiot". It's clear that in MOD, Gretschmann has produced a homage to the modular scene that might inspire as many people as it delights.