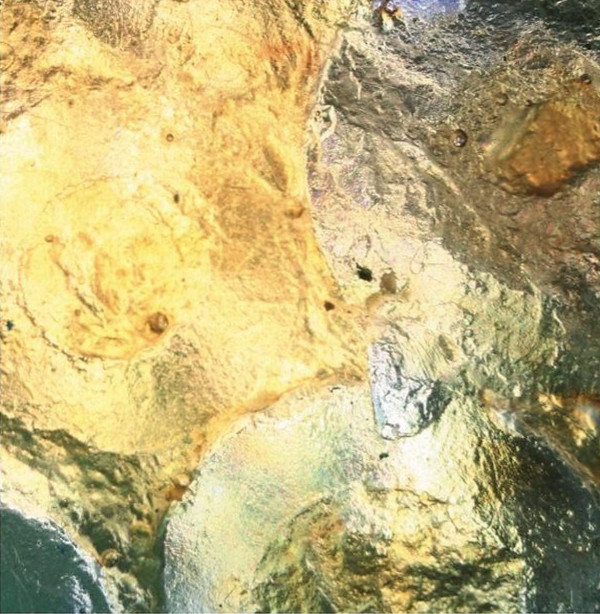 Product Description
Honeysuckle Burials features 8 piano & atmospheric pieces, recorded at Studio Blue and includes field recordings made walking in North Wales, Summer 2019.
The Clywdian Range in North Wales is a landscape of outstanding beauty, forged as much by the forces of nature as the hands of generations who lived and worked in its valleys and peaks from times of antiquity. It is a place of Neolithic mounds, Roman hill forts and a remarkable chain of Iron Age earthworks fashioned over two thousand years ago.
In this borderland, close to Offa's Dyke, the eighth century boundary between England and Wales, a musician came wandering and wondering about the mysteries left in stone and earth so long ago. She took her feelings and some field recordings back to her Merseyside studio and set about translating these liminal echoes into sounds. Perhaps because of the subsequent stirrings of pagan imagination, she has released the resultant Honeysuckle Burials under her Celtic-sounding full name, Ann Margaret Hogan. The artist more familiarly known as Anni certainly uses her piano as effectively as the paintbrush and oils of a landscape artist to convey the sensual textures, dramas and secrets of this wild place of hill, rock, water and sky.
The opening notes of Anno evoke clouds scudding across the heavens, looking down on a timeless landscape, in which our distant ancestors' endeavours, their places of home, hearth and worship, have now been reclaimed by grass and lichen, harebells, heather and bees, curlews, skylarks and the swooping swallows that make their nests in the tombs of ancient warriors. What, Hogan seems to be asking, remains of them now, those who lived, loved and died here in the borderland of memory and myth? The notes from her keyboard flash like glimmers of sunlight falling through trees onto rock and water, rippling out through time.
Every subsequent track seems to focus on a different aspect of the Clywdian landscape – the shades of the day from dawn until dusk spread across Primarycolours and Coda and then, in Nocturne, the same world is seen by flickering firelight and the auras of glowworms, clouds drifting over a full, fat moon, the tread of paws and the twitching of whiskers as the creatures of the night come out to roam. Darker aspects still surface in Crimecity – the imprints, perhaps, of long-past conflicts and bloodthirsty rites – which begins as a skeletal, fizzling jazz noir and builds, layer by layer, into a mighty torrent of notes, the sound of thunderstorm breaking.
The closing Earth moves into a still more claustrophobic place, where water drips from stalactites and sleeping kings lie entombed. But high above, the songs of swallows and skylarks drift through, lifting the listener back up into the endless blue of a midsummer sky and resolving the album with the same kind of aerial view it begins upon. That unspoken sense that, while all the dreams and schemes of men turn to dust and unknowable history, Mother Earth lives on.
There are moments, particularly in the echo-chamber of Timeshift, where Hogan's music suggests kinship with the experimental soundtracks of Basil Kirchin, who also crafted his work around found and foley sounds in ingeniously equipped home studios, always trying to pinpoint the spots where music, memory and magic collide. Hogan, of course, found her way onto this path in 1981, when, via an introduction from The The's Matt Johnson, she met Derek Jarman's singular soundtrack artist, Simon Fisher Turner, who introduced her to the possibilities of the studio for the first time.
Since that fortuitous meeting of minds, she has always managed to combine her jazz and pop proclivities – encapsulated perfectly on last year's sublime Lost In Blue LP – with work of a more avant garde nature, whether on her Fleurs Dolls and Kickabye solo releases or in collaborations with Marc Almond – Violent Silence's Blood Tide is one such portent, the "Bernard Hermann-esque string line" she performed on Barry Adamson's monumental rework of Elmer Bernstein's theme from The Man With The Golden Arm another. All things considered, it seems strange that the supernaturally gifted Hogan does not already have a stack of soundtrack commissions under her belt.
Perhaps Honeysuckle Burials might act as a calling card for that. This beguiling evocation of otherworldly place is perfectly in tune with the themes of 'hauntology' and folk magic that have cast such an encroaching enchantment over film, music and literature this century that even Paul Weller is now releasing musique concrète albums on Ghost Box, a label set up to explore "a misremembered musical history of a parallel world". Should some bright spark of a director wish to recreate, say, the dark fairytales of Alan Garner or the ancient Romano-British histories of Rosemary Sutcliff in a modern filmic setting, for your perfect musical collaborator, look no further.
Cathi Unsworth | The Quietus