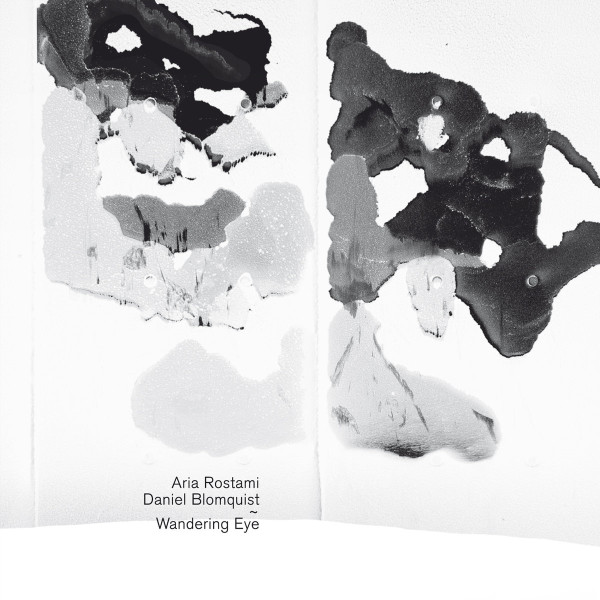 Product Description
Aria Rostami and Daniel Blomquist's debut album Wandering Eye was recorded over the span of a year and a half.
"Dome A" and "Dome B" were recorded inside of a planetarium dome to no audience and it was the second time Rostami and Blomquist played together. "Ridge A" is the latest song recorded and it was performed live in Blomquist's basement. These live tracks use source material ranging from samples from the internet, to live field recordings, to synthesizers. "Dome C" and "Dome F" were compiled by sending material back and forth over and over again and then rearranged into coherent songs. These studio recordings mostly consist of processed piano originally recorded by Rostami. "Ridge B" originated as a cover of the Persian pop song "Do Panjereh" by Googoosh that Rostami had created but was manipulated and distorted in the process of sending the material back and forth. The song titles come from a paper titled "Where is the best site on Earth?" which highlights the best places to observe space from the Antarctic Plateau. Antarctica is the coldest, driest and calmest place on earth. The astronomical sights there yield images of the heavens that are sharper and have more clarity than any other sight on earth. It is a gateway to observe other worlds.
Aria Rostami and Daniel Blomquist are from San Francisco, CA. Rostami and Blomquist's work occurs at two stages, the gathering/preparation of source material and the live performance. Primarily, Rostami and Blomquist's source material focuses on, digital information and the exchange of that information, repetition and decay, and non-involvement or surrendering aspects of creative control. Some of the piano recordings were created by answering a simple questionnaire Rostami made that uses letters, colors, numbers, major verse minor, and picking between flat, natural and sharp to create a framework for a composition. After the framework is created, Rostami creates a song on the piano, records and sends it to Blomquist who in turn manipulates it. In some cases, Rostami recorded the material using the audio recording option for the app Viber. Rostami used Viber to communicate with a friend who was visiting Iran. Since he had asked her to fill out the survey through the app, he also recorded the material through the low quality recording interface. Sometimes this material is thrown back and forth and sometimes it's processed only once or barely touched. The recording is then turned into a loop and recorded to tape. This system was developed to surrender control and allow the origin of the composition to come from somewhere else much like field recordings or sampling does (two other ways Rostami and Blomquist gather source material.).Time, entropy, and decay are central factors in Rostami and Blomquist's work. For live performances Blomquist works with samples gathered and manipulated digitally and then dubbed to analog tape, reconstituting the quality and predictability of the digital source material. By using loops, Blomquist can take a short audio clip and concentrate on processing it live and allow for improvised changes to that recording over long periods of time. Rostami adds in an extra layer of drones, fuzz, melodic ambience and crescendos with his synthesizer. Their compositions explore dynamic relations between digital and analog sound creating quiet transitions and soaring peaks.