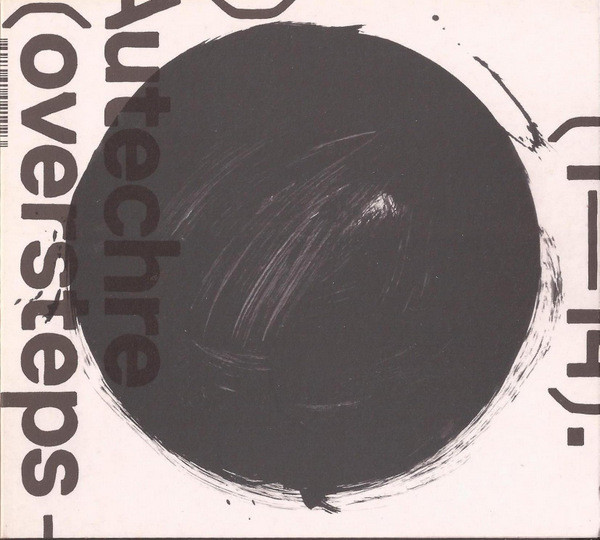 Product Description
"Warp mainstays and techno pioneers pivot slightly with an album of dark ambience and intriguing textures.
After more than two decades of recording together as Autechre, Sean Booth and Rob Brown can still create the aural equivalent of whiplash if they want to, or showcase a deep knowledge of dance music. The production duo's energetic 12-hour online radio broadcast from earlier this month– joyfully tweeted about and linked to by fans– was a massive, almost exhausting display of influences and favorites. Floating between Coil and Lord Quas, the mix inspired someone to crowdsource the track list on Google Docs.
Oversteps takes a much quieter approach, focusing on a smaller scale. Coming after 2008's Quaristice, a varied collection of shorter tracks that originated during live jam sessions, Oversteps leans toward some of the slower, more atmospheric aspects of albums like Amber (minus the metered pulse). After the album's initial 20 seconds of silence, the opener "r ess" slowly surfaces– cold, distant synths arc overhead while broken, incomplete rhythms clatter and collide– seemingly suggesting that steady beats aren't the main focus here.
Many tracks, such as "O=0″ and "d-sho qub", do contain propulsive rhythms, and a slow funk and dull handclap seep through "Treale". But the textures are where things get interesting. Whether it's from tones floating in space or notes brushing up against each other in quiet but effective dischord, the ambience and atmospheres of Oversteps are haunting. "st epreo" expands and contorts with bass notes that seem bound to the rules of fluid dynamics. "Yuop" steadily builds and crests with ringing, grandiose synths. Sometimes, the lack of propulsion distracts, like on "pt2ph8″. But the overlapping round of notes in "see on see" points to a clear design within the synthetic ether.
Advertisement
Autechre have evoked heavy moods while pushing the possibilities of production technology forward and broadening the vocabulary of electronic music. The famous video for their track "Gantz Graf" suggests as much, that they harnessed the grating sounds of a machine in the middle of a grand mal seizure. Oversteps finds them working in a comparatively less rigid fashion, almost organic compared to something like Confield. Focusing on creating tension and release within their compositions, they're still incorporating new designs, not merely repackaging the previous products."