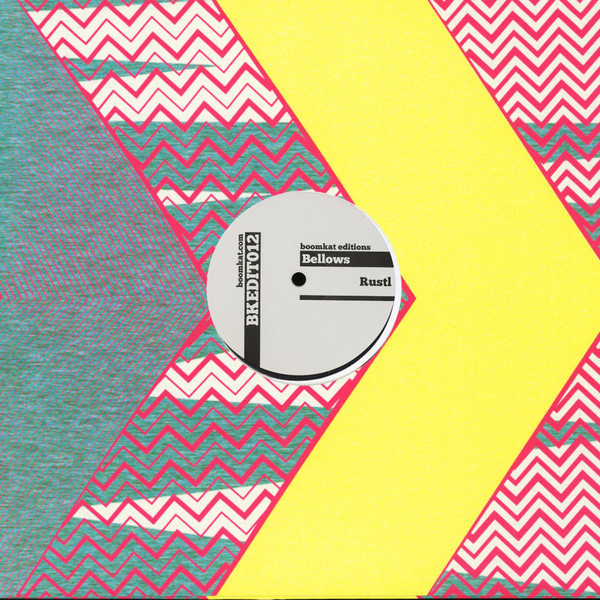 Product Description
Gorgeous, intricate suite of microscopic, textural dub electronics and bass pulses sounding somewhere between Alva Noto, Pole and Bernard Parmegiani. 
Italian electro-acoustic maestros Giuseppe Ielasi and Nicola Ratti, aka Bellows, serve an engrossing, labyrinthine LP of freeform concrète dub on our occasional Boomkat Editions label.
In a slight change from their usual working method, Rustl represents a nimbly frayed sound much closer to what they do in a live environment. Using a few cassette players with tape loops animated by a couple of effects and recorded direct to two-track tape with no overdubs or mixing, they improvise ten viscous, amorphous plays framed by deep, bubbling subs, skittish percussions and wheezing ferric abstractions with the most uncanny grasp of dub space.
We've lived with Rustl for a few months now and are still surprised by way their haptic small sounds reveal tiny new sleights and discordant quarks with every listen, offering something more akin to a petri dish of live, kinetic cultures than the more fixed forms of their previous slabs. It's become a real late night favourite around these parts, and we're very pleased to release it into the stream.