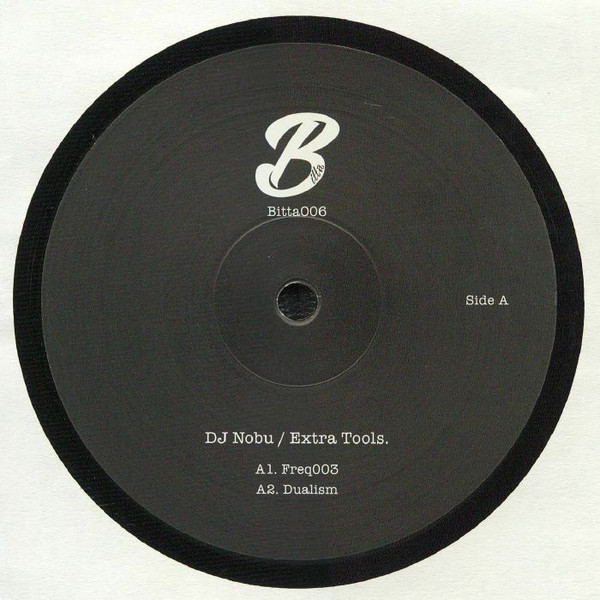 Product Description
DJ Nobu returns to his own Bitta label, his personal playground for new musical projects with a focus on artists coming out of Japan. The label functions as a space for experimentation with the intention of instigating multiple styles by unexpected artists or pairing them with stimulating remixers. The unique chemistry created by these cross-genre connections results in an exciting catalogue carefully curated and directed by DJ Nobu himself.
After recent outings on Rush Hour, Token and BleeD, the Japanese producer dives even deeper into a pure and adventurous techno journey with his most simplistic output to date. He considers this EP a DJ tool designed for the club, with four tracks of stripped down yet powerful dance floor workouts. All cuts have been tested and proven in Nobu's own DJ sets before now, so he decided to make them available for fellow DJs to play and experiment with.
Freq003 starts as a minimal trip, where a gurgling wave of energy melts into the rhythmic patterns for maximum impact. Dualism might be the most melodic jam of all, with lush melodies highlighted by an energetic groove that evolves into a magnificent loop track. Flipping to the b-side, the fierce power of hypnotism takes over, Ichimaru drags you into a dark wormhole of planetary space techno where STO closes the EP with six minutes of cavernous deep bass waves that emphasize the strength of multifunctional, minimalistic loop techno.