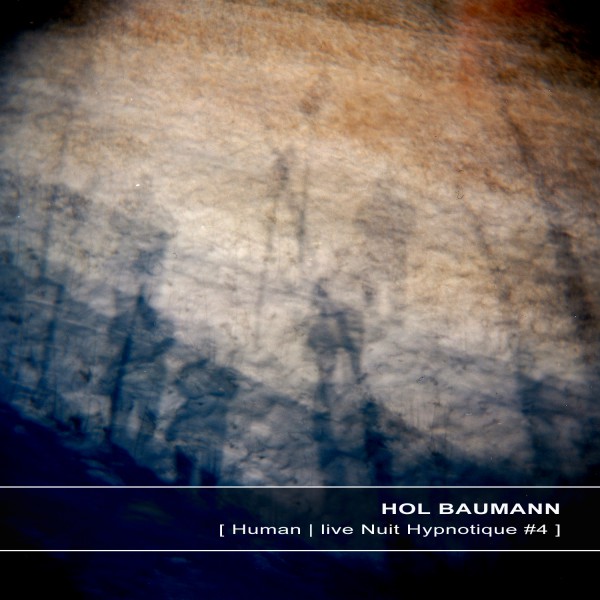 Product Description
This live act by French composer Olivier Orand aka Hol Baumann was performed and recorded at the Espace Atlas Auditorium and mastered for a better sound quality in the artist's studio. It presents outstanding remixed versions of his Human album.
The Nuit Hypnotique 4 event took place on 12th March 2011 at la Filature in Mulhouse. Previous editions were set at Les Dominicains de Haute Alsace in Guebwiller but we quickly reached the space limit so Les Dominicains partnered with La Filature to organize the 4th event in their venue within the frame of their Tran(s)e Festival. The Audience was invited to apprehend music in 3 physical positions, lying, sitting, standing.
Ultimae presented live acts and DJ sets by AES Dana, Solar Fields and Krister Linder, Circular, Carbon Based Lifeforms with their two singers Karin and Ester, H.U.V.A. Network, Laurent Chanal, Scann-Tec, Tajmahal, SYNC24 and Hol Baumann with a background of video projections by Dave Arc-I and Harriett Cavanagh.

Written, produced, performed and mastered by Olivier Orand.
Artwork by Vincent Villuis.