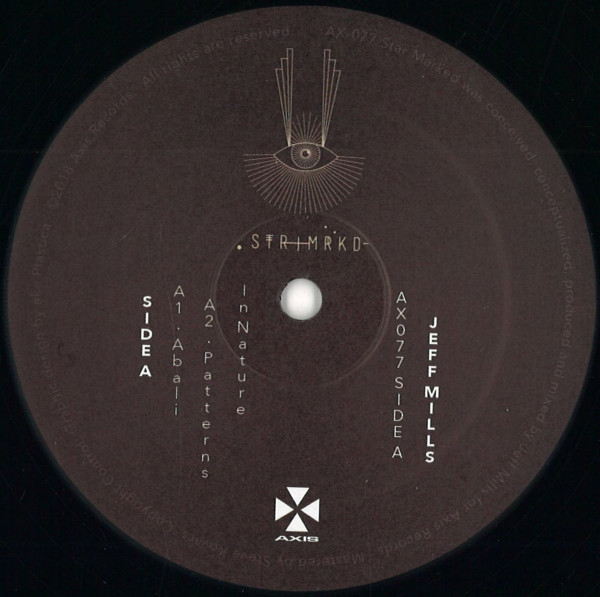 Product Description
We are pleased to announce the first release of a new Axis sub-label by Jeff Mills entitled Star Marked.
Dear Str Mrkd customers,
Please be advised that the track Patterns In Nature on Str Mrkd 001 is not produced and created by the artist Jeff Mills. This track was created and produced by Julien H. Mulder. In a rare mistake, it was selected for this release as Mills believed it was a track that he produced from his past recordings.
Here is how it happened.
Mills often receives demo tracks from artist seeking licenses on Axis Records. As he reviews tracks, he sometimes makes a CD containing samples of tracks of himself and others to test while out on tour. On an unmarked CD and because of the similarity in production style, Mills mistook this track as something he had made a while ago and proceeded to add this to the release. Once realizing the mistake, we made an agreement that Patterns In Nature will be rightfully credited and all that is due will be made to the artist Julien H. Mulder. Label credit will be changed for the next repress of Str Mrkd 001.
Thank you for supporting Str Mrkd and we look forward to continuing forward with Str Mrkd 002, created and produced by DJ Surgeles.
Thanks for you continued support.
Axis Records