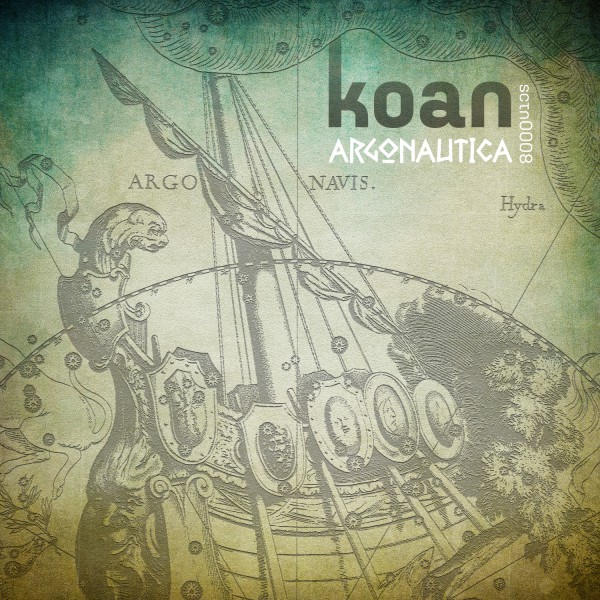 Argonautica
KOAN
Out of stock
Product Description
Section Records makes a welcome return in November 2012 after a busy year behind the scenes to bring you the hotly-anticipated CD album from Russian downtempo duo Koan.  Entitled Argonautica, the album showcases these remarkable Russian storytellers in a seamless 78-minute flow of pristine production and heavyweight emotion.
Inspired by Jason's quest to find the Golden Fleece with his band of heroes on the Argo, the album is shrouded in ancient Greek mystery and takes the listener on a journey as rich and profound as the legend that kindled its creation.
Composer Daniel Roeth's musicality and emotional connection with the music is evident from the first movements on the opening track Orpheus and Eurydice, and blossoms with creative direction from co-producer William Grey as the listener is taken through an ultra-melodic landscape which balances cutting-edge synth lines, intricate beats and ancient atmospheres with perfect precision, all the time underpinned by the rich and round basslines which Koan have made a trademark of their sound. Each track stands on its own as a masterclass in psychedelic downtempo music – there's no filler here, just 9 pieces of perfectly-crafted melody and cadence linked by a common thread. Listened as a whole, Argonautica is a neo-classical epic rich in melody and meaning, inviting the listener on an 80-minute flight in the company of gods, nymphs and creatures long since exiled to the realm of legend.
With mastering and artwork duties carried out by Nick Brennan aka Tripswitch, the CD digipack presents this mythical opus in an elegant package which evokes its ancient subject matter from the moment you take it out of the wrapping.