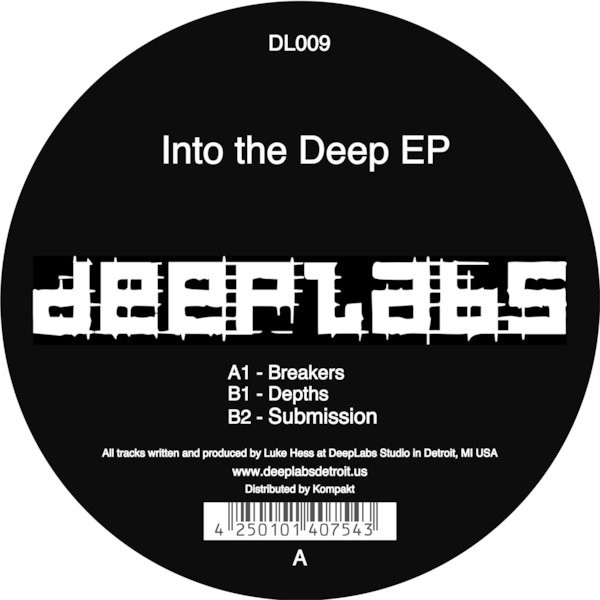 Product Description
New DeepLabs Records release by label founder Luke Hess. Three functional and diverse Detroit Techno tracks with stripped down analog sounds reminiscent of the mid-90's warehouse scene.
Breakers combines a noisy Sequential Circuits Prophet 5 and Roland RE-201 Space Echo Tape Delay groove, TR-909 drum work, and a TB- 303 acid line to take listeners on a lush adventure in sound. This track is meant for the storyteller DJ.
Depths was written using a Roland SH-101, Dave Smith Prophet 6, Vermona Retroverb, Roland RE-201 Space Echo Tape Delay, with TR- 909 & Acid Labs Miami drum work. This track is diverse, it adds life to the dance floor, and takes the listener on a journey through the depths of unexplored Detroit territories.
Submission is a bass heavy, melodic, & sci-fi electro cut, laced with analog arpeggios, field recordings of fireworks snapping across the sky, and Sequential Circuits Prophet 5 leads for a completely immersive aural experience. This track is intended to break up the monotony on the dance floor and force the listener to submit to the sound system.