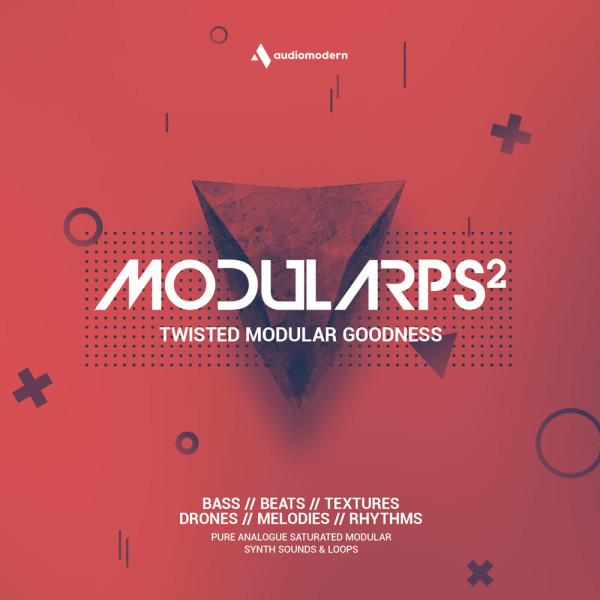 Product Description
Twisted Modular Goodness
Created by a unique modular setup and controlled by Sound designer Pau Cabruja, ModulARPS Vol.2 holds one of the finest collection of experimental Ambient sounds we've ever assembled.
Inside this library you will find a vast array of sequence loops divided into folders Bass, Beats, Melodies, Textures, Drones, Rhythms and all designed to fit together perfectly. Expect the unexpected in this twisted library of modular goodness.
Pau Cabruja is an electronic musician from Barcelona, Spain. In love with buttons as a small piece of the Monome community and an addict of controllers, his music is a combination of convoluted breaks and exciting melodies resulting in a perfect balance between technology and humanity. His debut album Insekt, on Barcelona based Discontinu Records, instantly made Pauk one of the most interesting electronic artists to watch out for. He pulls off nothing short of the most highly complex aesthetic digital wonders with nods to the past while eyes constantly kept looking towards the future.
Pauk is the solo project of Pau Cabruja which can be found on most social platforms. Visit http://pauk.org for more information.