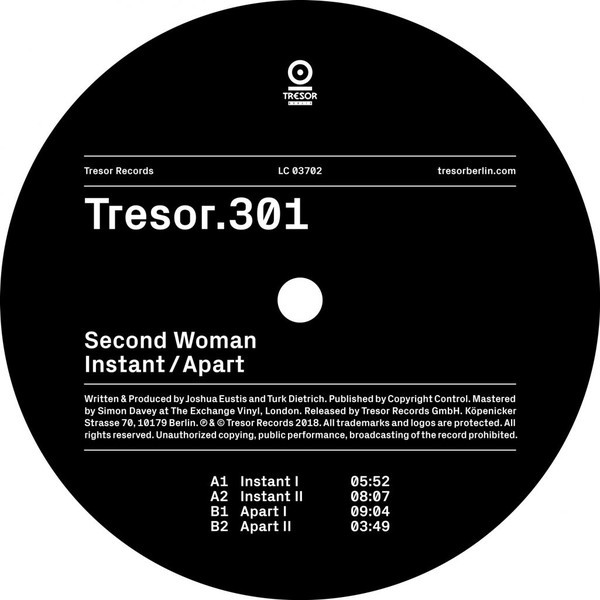 Product Description
Second Woman is the collaborative project featuring Turk Dietrich of Belong and Joshua Eustis of Telefon Tel Aviv.
The concept of Second Woman began with the idea of taking tropes from footwork, dub, house, and techno, and twisting these ideas into something kaleidoscopically liberated from the grid. Their work first materialized with two LP's and an EP on John Elliott and Peter Rehberg's Spectrum Spools. Second Woman tweak the perception of time and space within the audio field into something ASMR-inducing and ultimately satisfying to listen to. 
With Apart / Instant, Second Woman present their signature sound as well as a new, more measured dimension to their work.