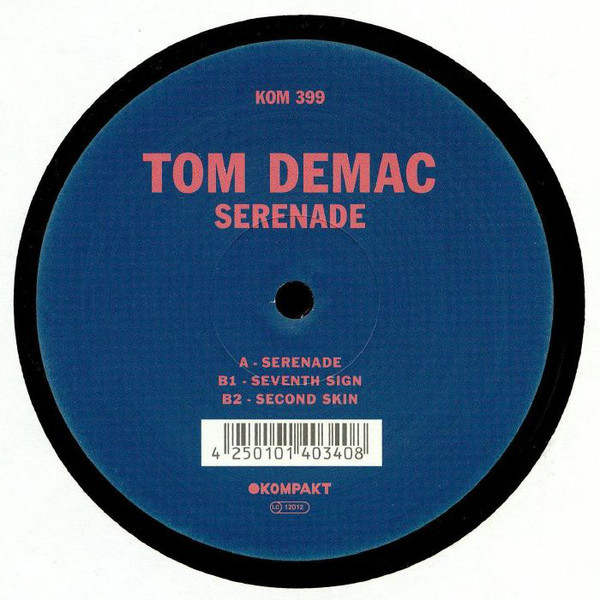 Product Description
Tom Demac is no stranger to us, with well-played releases on Hypercolour, Electronique Audio and Glasstable, we were happy to offer him a home with Kompakt in 2018 thanks to a collaboration with Real Lies titled White Flowers. Tom returns to Kompakt, this time solo with the 3 tracker Serenade.
The title track is delicately brought together by a fragile piano rhythm and poetic wisdom over the might of the kick drum. Tom says its best that 'Despite it being a little generic adding spoken word talking about music over actual music, the poetic nature of the delivery and description of the effects and emotions that music can bring, really worked with the piano I had written for this song.'
Seventh Sign was initially intended an experiment in cello recordings through an effects pedal but ended up being track brimming with pure techno groove. Second Skin is the perfect finale embracing epic elements of broken beat and even IDM sensibilities with a gorgeously misguided horn leading the march.
On Serenade, Tom Demac shows he has what it takes to reconfigure the vitality of what emotive techno can be. A central force that has kept the beat of Kompakt's heart in rhythm since day one.