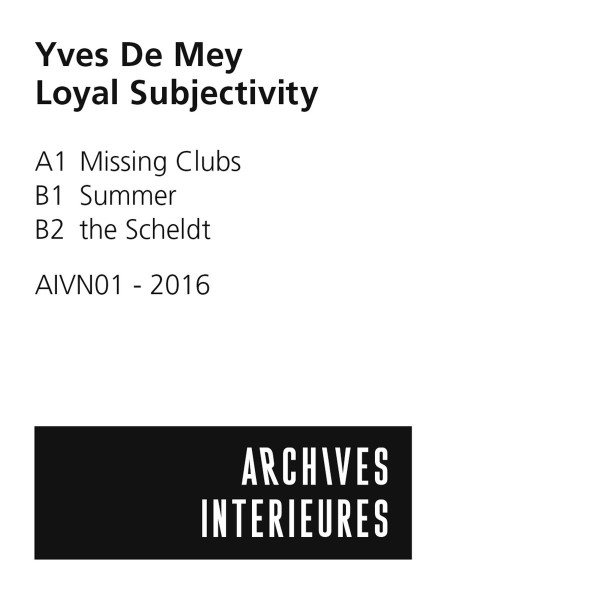 Product Description
Yves De Mey turns out a trio of razor sharp and bendy modular synth steppers. Loyal Subjectivity is Yves De Mey's second EP for Archives Intérieures, the label he co-runs with Peter Van Hoesen.
In the EP's three tracks, repetition unfurls to reveal elemental rhythms. Combined with its pronounced spatial awareness, Loyal Subjectivity bridges the gap between De Mey's Counting Triggers release on Sandwell District (2011) and his Drawn With Shadow Pens album on Spectrum Spools (2016).
Loyal Subjectivity marks the first vinyl release for Archives Intérieures as a limited pressing of 100 copies. Composed and mixed by Yves De Mey. Mastered by Peter Van Hoesen.