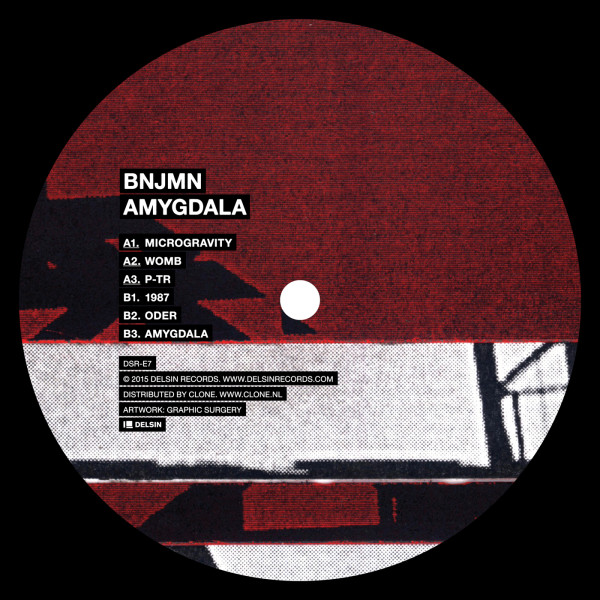 Product Description
Berlin based BNJMN returns to his regular label home of Delsin with a brand new mini-album of experimental cuts that continue his journey into ever more decayed, lo-fi and gritty sound sculpture.

This new release features six tracks and kicks off with Microgravity, a shadowy exercise in suspensory dub that ripples and groans, growing in menace over its static laced three minutes.
Next, Womb is a vast chamber of glory synths and rippling pads that sounds like it comes from the after life, P-Tr is a high tension, nerve jangling brew of glassy electronics with heavy kicks buried deep below and 1987, a fuzzy, darkened brew of spacious kicks, whirring machines and bubbly tape sounds that are seriously foreboding.
Oder is a more emotional work where multiple synth lines echo about and emit cautious rays of light, then finally Amygdala is based around a frazzled, oversized and spraying bassline that is backed by radiant pads and a dystopian house groove and it rounds out another expertly outlier collection full of strange yet compelling tracks and textures.