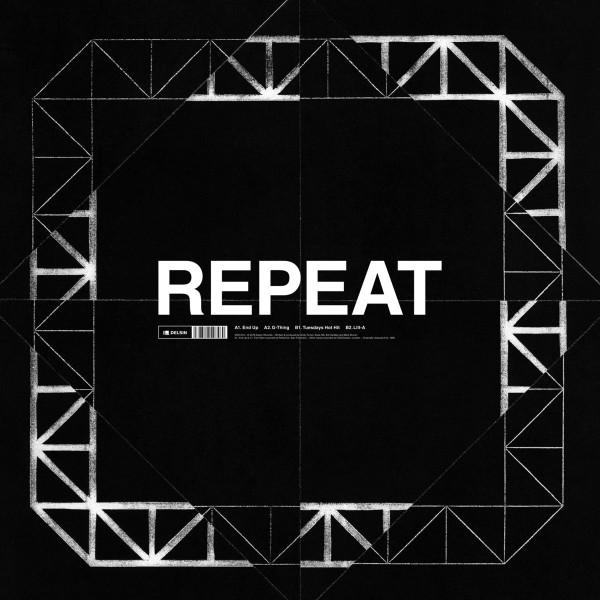 Product Description
Repeat = Mark Broom, Plaid & Dave Hill. Delsin's first reissue of 2019 is the album Repeats, an important techno and IDM record from collaborative outfit Repeat, which originally landed on A13 in 1995. It is presented across both black and limited coloured double vinyl, with all nine original tracks featuring next to a full digital release.
Nineties collective Repeat started out as Mark Broom, Andy Turner and Ed Handley, with Dave Hill joining in later on. Ed and Andy, of course, also started recording as Plaid while still members of Black Dog Productions, with whom they recorded albums closely before and after this one. The friends often hung out at UXB Studios which was based at Mark's place in London, which says Mark, "was a good meeting point for a lot of us." Making music together as well as with visitors like Baby Ford and Stasis.
Repeat – later trimmed down to just Mark and Dave – went on to release on the likes of Pure Plastic and Unexplored Beats. The result is a hard to categorise album that breaks all the rules and draws on IDM, techno, ambient, house and electro to make for nine tracks of atmospheric analogue music that still sounds fresh and in a world of its own.
Opener End Up is all spluttering hits and thick bass, G-Thing is a broken beat odyssey into the cosmos with a killer bassline, while Tuesday's Hot Hit slows the tempo with jumbled percussion and a meandering bassline bringing spooked out vibe. Elsewhere the bustling drums and analogue bass of Lilt spluttering kicks and hits of Fish Stew are hugely original and off-grid tracks that freely explore rhythm and texture. From there, there are icy future soundtracks and playful bits of electronic funk that, like the album overall, has a unique and unusual charm.