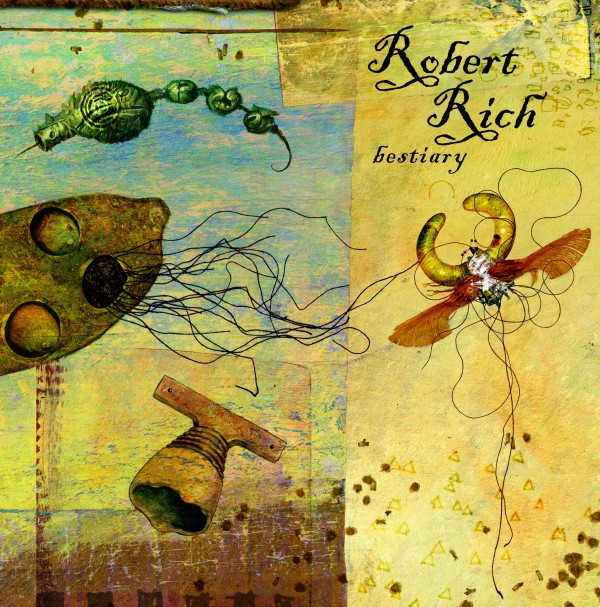 Product Description
Across three decades and over 30 albums, Robert Rich has helped define the genres of ambient music, dark-ambient, tribal and trance, yet his music remains hard to categorize. Part of his unique sound comes from using home-made acoustic and electronic instruments, microtonal harmonies, computer-based signal processing, chaotic systems and feedback networks.
Medieval bestiaries depicted strange and mysterious creatures, allegories from distant new lands filled with wonders. Today, these new worlds lie inwards; so this musical bestiary maps a perplexing mindscape, shapeshifting organisms painted in sound, a sonic surrealism. Like the liquid forms that populate the paintings of Yves Tanguy or Joan Miro, each sonic event takes on the qualities of a living thing; yet each appears evanescent, unnameable and foreign.
Bestiary is rhythmic, energetic, bizarre and very glurpy. It's filled with mutated electronic textures from the MOTM analog modular synthesizer, granular synthesis, chaotic feedback systems and formant filtering, and peppered with twisted contributions from Forrest Fang, Andrew McGowan, and Haroun Serang. Cover art is by John Bergin.